Kenneth L. Rice, 67, a resident of Victorville, California went home

to be with the Lord January 28, 2004. He was born Septemebr 2, 1936
in Sheldon, MO. Ken served in Korea once and Vietnam twice.
He received many distinguished medals. After serving 22 years in the
United State Air Force, he retired in 1976. Ken worked at
Goldstone Deep Space Tracking Station as "R.F. Operator".
Ken also worked at Fort Irwin under Government contract.
Survivors include his wife, Carol Rice of Victorville; 4 children,
Leslie Rice of Heyburn, ID, Carri Rice of Dallas, TX, Bobbie Neal
of Sherman, TX, Tim Rice of Paul, ID; 6 grandchildren,
Michael Bertrand, Brandon Bertrand, Travis Rice, C.J. Rice, Shaundra Rice,
and Mike Neal. 3 siblings; C.Vestal Adams of Jerome, ID, Loretta Smith
of Filer, ID, Gilma Pilcher of Nevada, MO and many nieces and nephews.
Pre-Deceased by his mother, Vina Adams-Rice, his father John Rice
and a brother Worlie Adams.
written by Daughter Carri, 02/06/2004
As Gentle white clouds drifted across a clear blue beautiful sky, suddenly a brilliant white flash of light appeared
and a great boom as of thunder rolled and the beautiful rainbow that was always there turned into a wonderful light
that all were accustomed to seeing now and then.
None of the residents of this beautiful grassy valley were afraid, for they no longer had any fear of pain,
or evil or suffering, they only had a gentle sorrow in them for loved ones left behind.
As the Rainbow grew brighter and brighter, still hundreds of thousands of eyes
looked over at a mighty oak tree standing alone in the valley of the Rainbow. From one lofty limb there hung a Silver Cord.
They looked and as they saw the tug on the cord they ran over and surrounded the tree,
for they new someone's loved one was coming to join them. The Cord swayed and they waited patiently.
Suddenly hands appeared and a figure arose from the hole surrounded by the red roses of love that grew around it.
The stately figure of a man stood before them all. Suddenly a little yip was heard and a beautiful Cocker Spaniel
ran happily to the front of the group gathered there. A great sound of yipping and meowing and howling went up,
for they knew the loved one of their little buddy had come to join once again the love they never forgot.
The little cocker puppy jumped right into the arms of the man that stood there amazed at the sight that lay before him.
The Fur baby yipped and licked the face of the man with a love every caring person on the face of the Earth would understand.
After a few minutes the pupper jumped down and sat at the feet of the man.
Then stepped forward a Great white wolf and a beautiful blue eyed Siberian husky.
The silver/white wolf spoke to the bewildered man in the words of a human being. Hi Uncle, I am called Silver King or Pooky
as he always called me, please to meet my sister ShiShi. We have been told by him that speaks to our star each night
to Welcome you to your new home. He says to tell you that you are much loved by those left below and you are much missed by many.
One day he says, he will come once again to relive the joys and happiness of the past that you shared as you grew up.
Then the two figures stepped back as a gentle resounding voice was heard all over the meadow of the Rainbow.
The voice had the melodic quality of a brook with a hint of whispering wind. The man and all the furbabies gathered there
listened attentively as the voice of the Great One spoke.
"WELOME SON OF GOD BACK TO MY FOLD. FOREVER AND ONE DAY MORE I ASSURE YOU YOU HAVE THE GREAT LOVE OF THOSE WHO NOW MOURN YOU.
WELCOME TO YOUR NEW HOME BELOVED HUSBAND OF CAROL,
BELOVED BROTHER OF RITA, GILMA AND VESTAL.
BELOVED FATHER OF BOBBIE, CARRI, LESLIE AND TIM.
BELOVED UNCLE OF DON, RITA, PHYLLIS, DELORES, KAREN, BETTY, MERLE AND GEORGIA.
NOW YOUR LIFE WILL BE MUCH EASIER,
NO PAIN, NO SUFFERING, NO MORE AGONY WILL YOU FEEL.
YOU WILL FEEL BUT A GENTLE SORROW FOR THE GREAT SUFFERING OF THOSE YOU LEFT BEHIND.
WELCOME SON, TO THE BRIDGE OF THE RAINBOW. LET THE FUN BEGIN AGAIN NOW. WELCOME KENNETH LEE RICE TO OUR PLACE."
And once again all the Bridge Kids howled in unison to welcome this man to their home up in the sky.
Written from my heart to Uncle Ken's, LoboWolf
O Great Spirit, EMPTY
whose voice I hear in the winds LIFE SOMETIMES SEEMS AN EMPTY AND USELESS THING.
and whose breath gives life to all the world, TIME GOES BY WITHOUT A MEANING
Hear me! I am small and weak. THOUGHTS DRIFT AND GO WITH THE WIND
I need your strength and wisdom. ALWAYS A MOVING THING
Let me walk in beauty THE HEART KEEPING YOU GOING ANOTHER TOMORROW.
and make my eyes ever behold the sunset. AS TIME GOES BY, IT BEATS ONLY FOR THE NEXT DAWN.
Make my hands respect the things you have made INSIDE THE HURT SWELLS, AND FLOWS OUT IN DROPS OF TEARS.
and my ears sharp to hear your voice LIFE WILL, AND MUST STILL GO ON.
Make me wise so that I may understand THE HURT, AND ACHE WILL ALWAYS,
the things you have taught my people. REMAIN AS A REMINDER
Let me learn the lessons LIFE IS ONCE AGAIN EMPTY
you have hidden in every leaf and rock. Written By Don Dade, because we feel so empty without you.
I seek strength, not to be greater than my brother,
but to fight my greatest enemy - myself.
Make me always ready to come to you &nbsp
with clean hands and straight eyes.
So when life fades, as the fading sunset,
my spirit may come to you without shame
author Unknown
When Tomorrow Starts Without Me

When tomorrow starts without me, And I am not there to see,
If the sun should rise and find your eyes, All filled with tears for me,
I wish so much you wouldn't cry, The way you did today,
While thinking of the many things, We didn't get to say,
I know how much you loved me, As much as I loved you,
And each time that you think of me, I know you'll miss me to,
But when tomorrow starts without me, Please try to understand,
That an angel came and called my name, And took me by the hand,
And said my place was ready, In heaven far above,
And that I'd have to leave behind, All those I dearly love,
But as I turned and walked away, A tear fell from my eye,
For all my life I'd always thought, I didn't want to die,
I had so much to live for, So much left yet to do,
It seemed almost impossible, That I was leaving you,
I thought of all the yesterdays, The good ones and the bad,
I thought of all the love we shared, And all the fun we had,
If I could relive yesterday, Just even for a while,
I'd say good-bye and kiss you, And maybe see you smile,
But then I finally realize, That this could never be,
For emptiness and memories, Would take the place of me,
And when I thought of all the worldly things, I might miss come tomorrow,
I thought of you and when I did, My heart was filled with sorrow,
But when I walked through Heaven's gates, I felt so much at home,
When God looked down and smiled at me, From His great golden throne,
He said, "This is eternity, And all I've promised you,
Today your life on earth is past, But here life starts anew".
Author Unknown
WHISPERS ON THE WIND
HEAR THE RUMBLE OF THE THUNDER, SEE THE LIGHTNING IN THE SKY,
THE GENTLE RAINS THAT SPEAK OF THINGS, UN-MENTIONED.
THE FLAMES OF THE FIRE, THAT I DO TEND,
AS I SIT HERE AND LISTEN TO, WHISPERS ON THE WIND.
I OFTEN THINK ABOUT YOU, AND THINGS THAT MIGHT HAVE BEEN,
I SEEM TO HEAR YOU CALLING ME, THROUGH WHISPERS ON THE WIND
I WATCH THE BLUE RIVER, DISAPPEAR AROUND THE BEND,
THE WATER SEEMS TO SING TO ME, BUT IT'S THE WHISPERING OF THE WIND.
IN THE SKY, ABOVE THE CLOUDS, THE MOON DOES BRIGHTLY GLOW,
IT SENDS A THOUGHT ON RAYS OF GOLD, TO GENTLY TOUCH MY SOUL.
AS THE MESSAGE REACHES OUT TO ME, I FEEL THE BREEZE AGAIN,
THE SECRET THOUGHT I SEEM TO HEAR, MUST BE THE WHISPERING OF THE WIND.
STANDING HERE ALL ALONE, BY THE RIVER AT THE BEND,
I LONG TO HEAR JUST ONE MORE TIME, THOSE WHISPERS ON THE WIND.
IF ONLY JUST, ONE MORE TIME, THOSE WHISPERS ON THE WIND.
Written by Don & Linda Dade, Published by Tim Pan Alley, NYC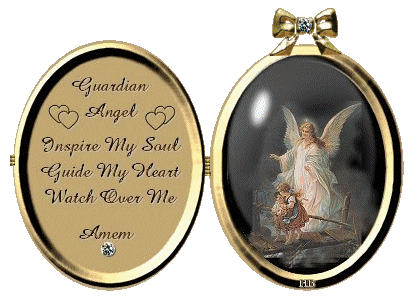 Email LoboWolf!