Papa and his Cubs
/h1>
attached is a picture daughter RoseWolf sent of me and some of you cubs.
I think it is quite wonderful. naturally i would eh? heehee.
you are all such cute & furry & cuddly "sigh" little cubbies and full of it too. LOL
Forever and one day more shall i love all of you.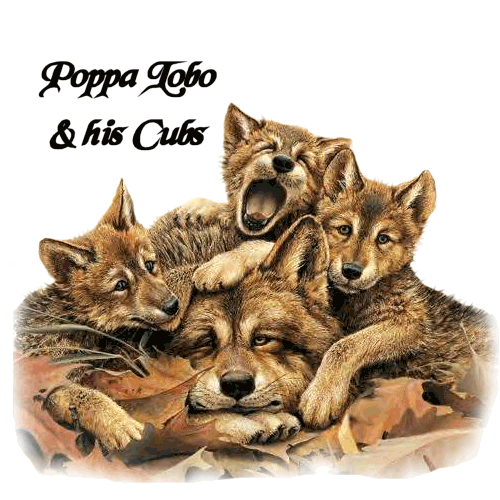 The background for this picture was taken in pooky's wolfden and
and denotes the cave i carved from trimming the trees out.
Attached is a picture of the tree we planted for the love of Pooky
and one for the love of little blue eyed ShiShi
They are planted side by side forever until the day i join them again
We had to put a fence around Pooky's tree to keep the puppers from
tearing it up more. It almost died several times. we saved it./center>
Song
I Honestly Love You.