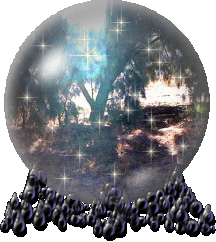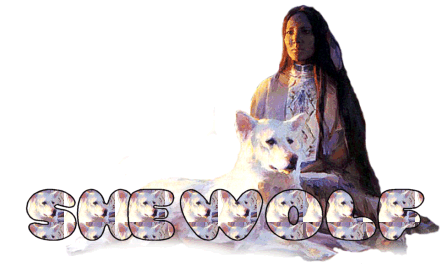 Shewolf

Hi, I am known simply as Shewolf. I am the wife of Lobo. I will not let Lobo put my Picture on his pages. I am very proud of him for trying to do the work he has been doing. He loves to help others that are grieving. However I do think he spends to much time doing this and needs to get more sleep. I am the mommy of eleven counting of course Lobo. We are so very proud to have made so many friends at petloss.com to go along with the friends we already have & all of our wonderful family that we also consider our friends. Thanks to all of you for caring about the things you care about. Shewolf n Lobowolf.

My name is Pooky, I am an angel now and a guide, the spirit of the wolf. Could you give my daddy lobowolf a message for me please? Tell him to get over his feeling of guilt, and tell him how very sorry i am that i hurt him. And tell mommy shewolf I love her. I am at the bridge watching. I am here with Stormy who says, Mommy, guilt you must not feel, i am fine, i love you, i do not hurt. I am here with Pooky, and Pea, fluffy and muffin, ryan and gord, megan's angel and spotty and rocky and prissy and callie and sammy and all the others Pooky's beloved lobowolf can not hope to remember. We are all fine mommy. I will watch over them for you all, for i am Pooky, the spirit of the wolf. The panther will help, he is watching for saint. Cry you not oh you loved ones and guilt do not feel. God needed us to be angels for God wanted special angels to watch over his flock. Grieve not loved ones and do not forget us. We will be with you always. You are in our hearts as we are in yours. I must go now, daddy cries and needs me. Make yourself familiar with the angels, and behold them frequently in spirit; for without being seen, they are present with you.
Saint Francis de Sales.

We are just Lobo n Shewolf, Partners forever
Four and one half years ago I started on a journey of peace, love, happiness
and Sorrow. I found hope at a place called petloss.com. I found other hurting
hearts there. I decided to see if i could help others. It helped me I think
as much as I hoped I helped them. In all this time never once has the SheWolf
ever nagged or belittled what i have tried to do. Nay, she encouraged me
every step of the way. I think she would tell you she is quite proud of the
way I have tried. I think she has seen my love for her grow daily with the
understanding she has given me in this the path i chose above all others. It has
done a grieving heart much good. I will never forget the love of the great white
wolf cub she gave to me that taught me this meaning of great love. so, to honor
this wonderful, kind, happy, loving female i call my wolf mate
I have transfered this page to here from the third page I ever did from geocities
lobowolf site, "The New Beginning.
For all you have done for me SheWolf, I thank you, for all the support and
understanding you have given me, I Love You ever and one day more.
Please know in my heart and soul I will love you even from the great place
up there where they wait for me.
Remember you well I sat down and in 15 minutes I wrote this
wedding song for you.
LINDA
IN YOUR MIND, AM I THERE,
IN YOUR MIND, WILL I STAY,
OR WILL I BECOME A MEMORY OF YESTERDAY?
I'VE KNOWN LOVE, AS WELL AS YOU,
WILL OUR NEW LOVE BE TRUE?
WILL ONE OF US, OR BOTH OF US SOMEDAY BE BLUE?
BE NOT BESET, BY DOUBT NOR FEARS
ONLY ONCE MORE, WILL THERE BE SAD TEARS,
AS YOU WILL FIND AS TIME SLIPS SLOWLY INTO YEARS.
I HAVE NO DOUBT, I HAVE NO FEAR,
OF JUST WHAT LIFE MAY BRING.
IF I DID, WOULD I OFFER YOU THIS RING?
SO DECIDE BEFORE, WE SAY I DO.
IN YOUR MIND, IS LOVE TRUE?
THIS IS THE ONLY VOW, THAT I WILL ASK OF YOU.
SO WITH THIS RING, I THEE WED,
TO BOTH OF US, I DO VOW,
TO BE TOGETHER, FOREVER, BEGINNING NOW.
TO BE TOGETHER, FOREVER, IN OUR TIME.
Have I Told You Lately That I Love You?
Have I told you lately that I love you?
Could I tell you once again somehow?
Have I told with all my heart and soul how I adore you?
Well darling I知 telling you now
Have I told you lately when I知 sleeping
Every dream I dream is you somehow?
Have I told you why the nights are long
When you're not with me?
Well darling I知 telling you now
My heart would break in two if I should lose you
I知 no good without you anyhow
And have I told you lately that I love you
Well darling I知 telling you now
My heart would break in two if I should lose you
I知 no good without you anyhow
And have I told you lately that I love you
Well darling I知 telling you now

HOMEPAGE
2nd TABLE OF CONTENTS PAGE